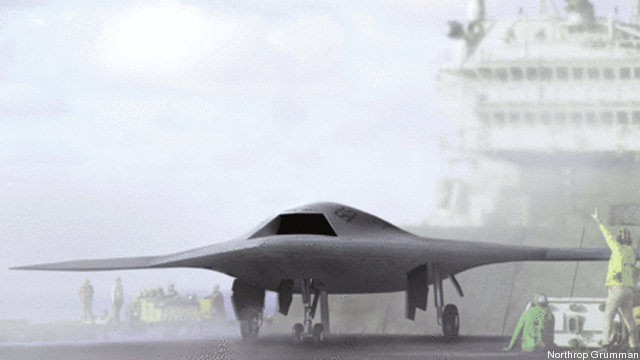 The Navy is testing the first unmanned aircraft designed to take off and land on aircraft carriers. In recent tests, Northrop Grumman's X-47B was put through a rigorous set of tests in preparation for actual carrier landings and takeoffs, planned for 2013.
Here's a summary of the testing at Edwards Air Force Base, Calif.
During Flight Four, which occurred on Aug 12, the first of the two X-47Bs supplied to the Navy reached an altitude of 7,500 ft (above mean sea level), and a top speed of 180 knots. These tests were designed to help validate software and hardware changes made to the jet during the spring and summer, spokesman Brooks McKinney said in an email.
These tests are part of what the Navy has said is a year-long, 50-flight test program at Edwards. When the first aircraft flew in February the Navy said the first aircraft was scheduled to complete initial testing in late 2011.
The two X-47Bs were built for the Navy's Unmanned Combat Air System Carrier Demonstration (UCAS-D) program.