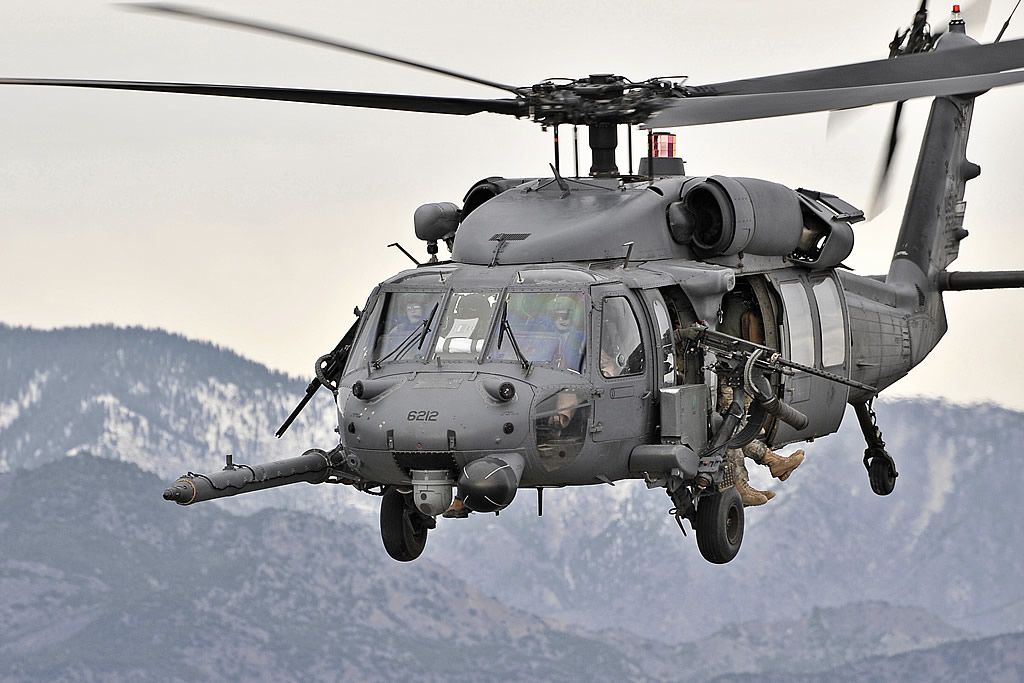 UPDATED: Adds Secretary James' Comments On CRH
PENTAGON: In a dramatic last-minute budget decision, Air Force Secretary Deborah Lee James today approved the long-delayed purchase of a Combat Rescue Helicopter (CRH).
The announcement was slipped into today's Air Force budget briefing by Maj. Gen. James Martin, Air Force budget director. Martin said he was told about James' decision as he walked down the hall to the Pentagon briefing room to unveil the Air Force budget. No money has been allocated to the program, an Air Force spokeswoman told us after Martin's briefing here, so the funding will have to come from somewhere else in the service's $138 billion budget request. "A contract will be awarded this year," he said.
UPDATE (12:07 pm, March 5) "Moving forward with the CRH contract award protects a good competitive price and effectively uses the $334 million Congress appropriated for the program," Secretary of the Air Force Deborah Lee James was quoted in an official Air Force news story late yesterday.
The contract should be signed by the end of June 2014. The program must complete a Milestone B review including independent cost assessments, the story noted. And the sold bidder, Sikorsky, "must also agree to extend its pricing through June." UPDATE ends.
Breaking Defense readers will remember the ill-fated $10 billion CSAR-X program, which Boeing won only to lose when then-Defense Secretary Robert Gates killed it, questioning whether it should be built and bought by a single service. When the program was against put out for bid, only Sikorsky placed a bid for the 112 helicopter program, with other companies saying they just couldn't make money on the it. Sikorsky plans to replace the aging Pave Hawk helicopters.
Some 74 members of Congress wrote Defense Secretary Chuck Hagel in December, urging him to fund CRH in the 2015 budget. He and James appear to have agreed.
In other news, the Air Force has finally decided to begin the 350-plane T-X trainer program, Martin announced, with about $600 million in the Future Years Defense Plan, beginning in 2017. BAE Systems will be very happy, as they believe they have a leg up in this $11 billion competition.
Another new start was announced, the JSTARS recapitalization program. The Air Force plans to do something similar to the Navy's P-8 program, wanting the contractor using a modified commercial jet to fly the complex net of sensors, computers and networks that will be the new JSTARS. Martin said there is $100 million in FY 2015 with $2.4 billion spread over the FYDP.
And the ill-fated NPOESS weather satellite program finally morphed into yet another Air Force new start, the alternative weather satellite. Martin said there is half a billion for the program in the budget over the next five years.
For the rest of the Air Force budget, you can click here and see what's in play.