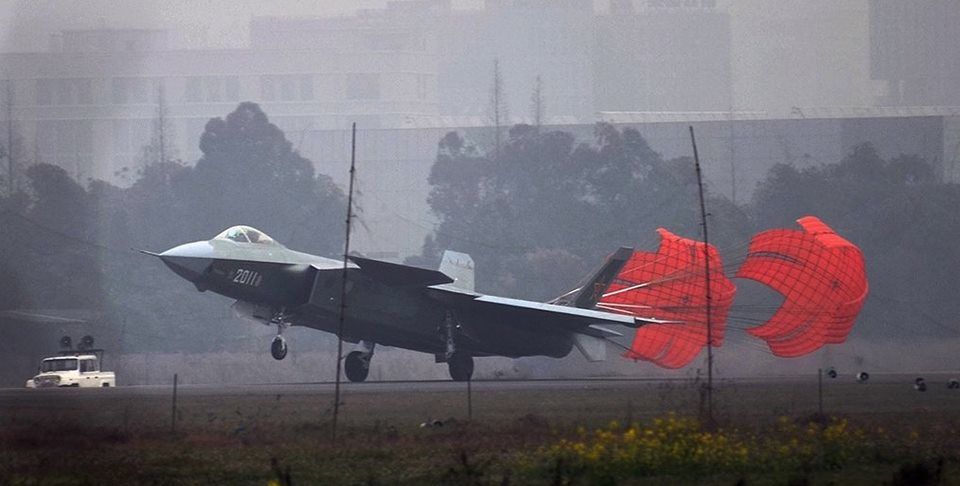 WASHINGTON: It is a story that tells a great deal about the sophistication of Chinese military leaders, as well as why air shows happen.
Steve O'Bryan, one of Lockheed Martin's top executives for the F-35 program, was seated across the table from the chief of China's air force almost two years ago at the gala dinner held at the Royal International Air Tattoo. They chatted amiably during dinner, through an interpreter. Then Steve got up to give an award and was introduced as the head of Lockheed's F-35 international business development.
When he got back to his seat the interpreter had vanished and the air chief himself was sitting next to Steve. They chatted for a while. Then the air chief leaned over to Steve, smiling and said: "You know, Steve, I really love the F-35. I'd really love to have the F-35 in my air force."
Steve thought to himself: I'm the Lockheed business development guy, so I should ask him how many he wants! So he asked the air chief. "He kind of looks at me and says:  'You know Steve, I need just one."
The audience of roughly 75 people roared with knowing laughter and applauded.
Since so few American defense officials, officers or industry executives deal much with Chinese military leaders, I called Dean Cheng, an expert on the Chinese military at the Heritage Foundation, to get some idea as to just this encounter might signify.
After cautioning that "it's always very dangerous to generalize from one encounter," Cheng offered these observations:
"They can turn on the charm when they want to, and they can turn it off just as fast when they want to," he said of senior Chinese military officials. He noted that the Chinese will participate in the world's largest naval exercise this year, called RimPac. "Will we get the smiling, happy Chinese or the furrowed brow, bugger-off Chinese?"
Finally, he raised the recent sale of the S-400 anti-aircraft system by Russia to China. "What does that tell us about the Russians, that they are willing to sell the S-400 to the Chinese? The fact that Putin is willing to sell his seed corn is pretty significant." Why? Refer back to the Chinese air chief's need for only one F-35.
"The Chinese," Dean said, "are going to buy one (S-400) and copy the hell out of it." So Russia, Cheng concludes, really needs the money from the sale. Something to bear in mind as the Ukraine crisis evolves. A former senior American diplomat who knows Putin and the countries involved told me recently he thinks the Ukrainian moves demonstrate clearly that Russia is in deep trouble that will only grow worse as Putin grows more involved with the day-to-day management and sustenance of Crimea and eastern Ukraine.